The doc(tor) is in! documenta­tion helpdesk
a workshop with Mikey Ariel
Bring forth your broken README files, your cryptic API references, and your disheveled Wiki projects!
The documentation clinic will be open during the sprints and the doc(tor) will be available to advise and assist with whatever you'll be sprinting on: from choosing the right markup language and naming all the things, to proofreading and restructuring content and crafting contribution guidelines.
Open-source projects of all shapes and sizes are welcome!
This workshop is suitable for both beginner and advanced Pythonistas.
Mikey Ariel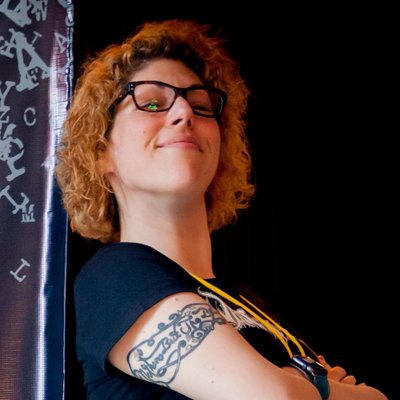 You might know me as That Docs Lady, and you won't be wrong! I spent the better part of the last 10 years documenting super-geeky enterprise software, most recently for OpenStack Platform at Red Hat. I'm is also on the global core team for Write the Docs, Django Girls alumni, and documentation coach for open-source projects.
Since crash-landing on open-source planet in 2013, I presented talks and wrote articles about docs, DevOps, and community. I also run documentation workshops, hackfests, and sprints at developer conferences. I'm co-author of the Happiness Packets project, owner of the sporadic and erratic blog docsideofthemoon.com. I love music, dance, and coffee.